The July BeautyFIX box is focused on beating the summer heat and stay hydrated. I'm a little behind on my reviews, but it's still super hot here! If you are not familiar, BeautyFIX is beauty subscription box from Dermstore. They send various sample-size, deluxe-size and full-sized products for $24.95, and the value is always over $100. For the month of September, BeautyFIX is offering their box for 50% off! If you've been thinking about subscribing, it's a great opportunity. Simply click here to sign-up, no coupon code required.
Subscription: BeautyFIX
Category: Women, Beauty, Makeup
What's Included: Mix of skincare, hair care, and makeup products worth at least $100.
Price: $24.95 per month or $34.95 for a one time purchase with free shipping.
Ships To: US only.
Coupon: Get 50% off your first box. Offer valid for the month of September. No coupon code required, click here to subscribe.
Read more BeautyFIX reviews.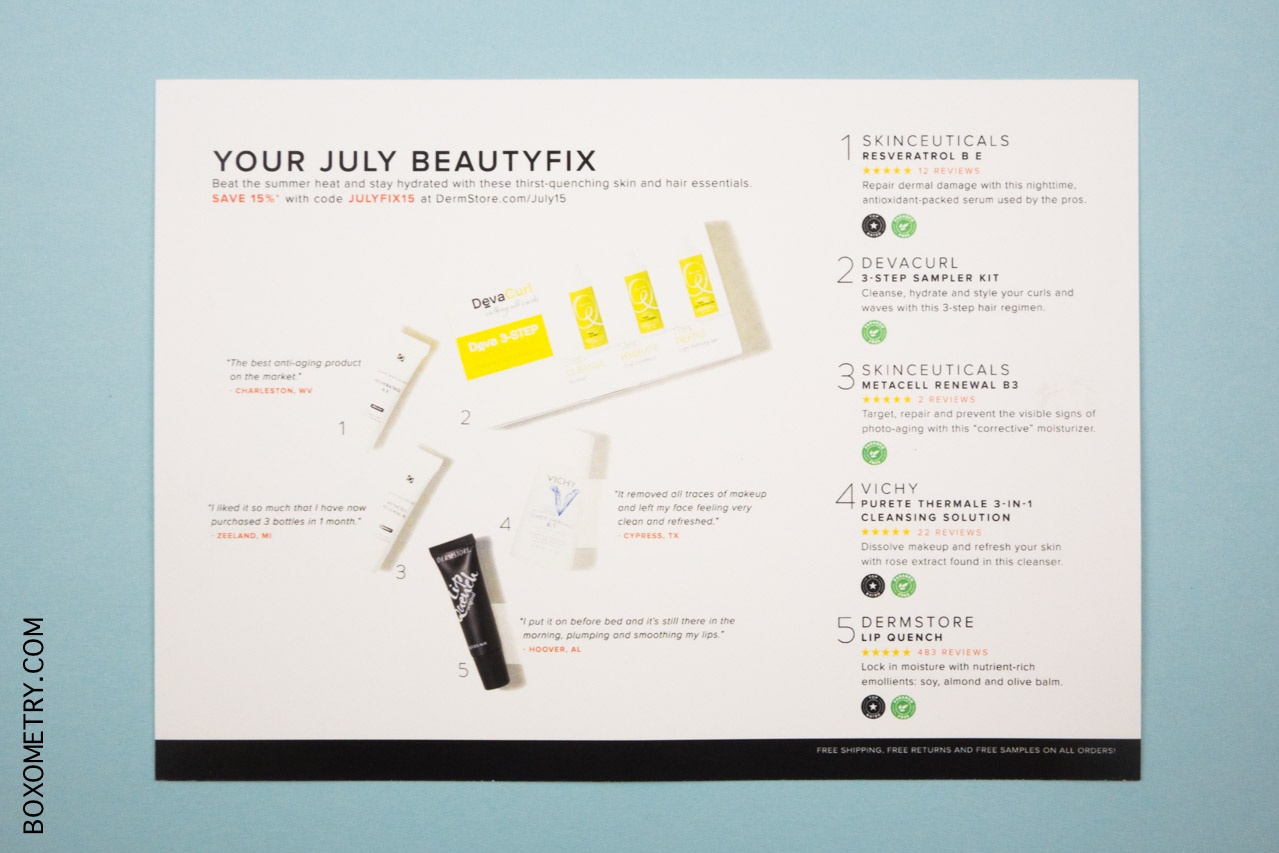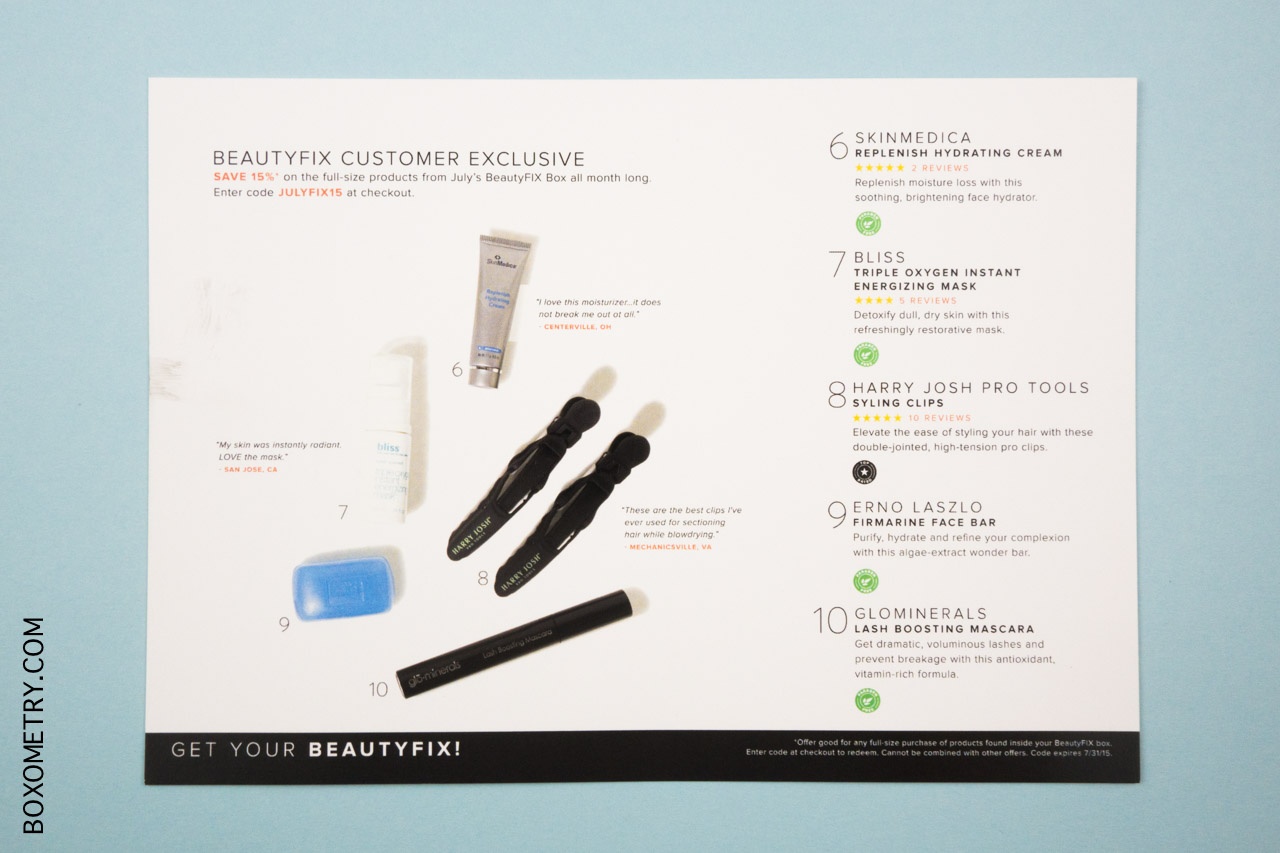 The box comes with a card listing all of the featured products.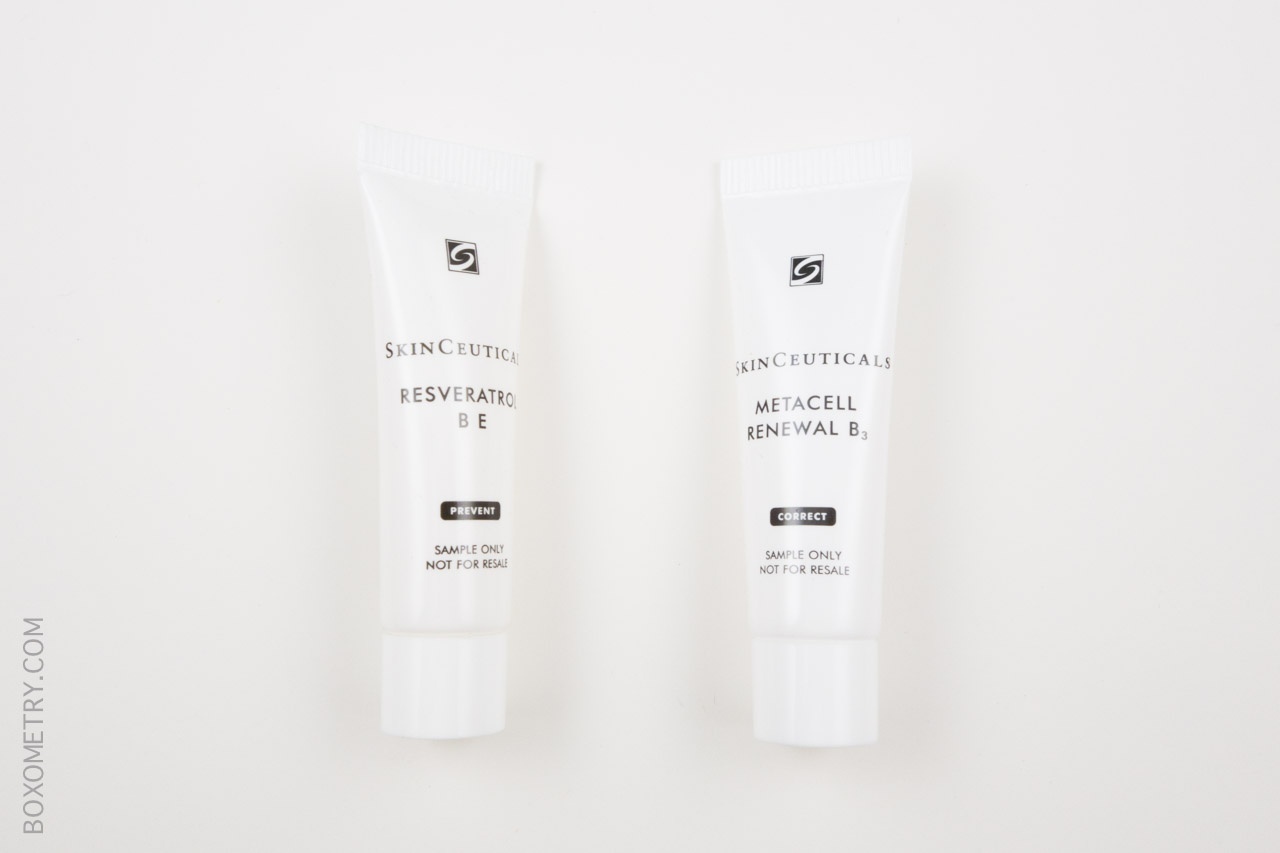 Product: Skinceuticals Resveratrol B E (0.2 oz)
Retail Value: $30.40
The little sampler container doesn't specify the amount, but I estimated about 0.2 oz. The full size bottle cost $152 for an ounce. This cream is advertised to improve the appearance of radiance and elasticity of skin, and help diminish the visible signs of accelerated aging. The product itself is more like a clear gel than cream. There's no fragrance either.
Product: Skinceuticals Metacell Renewal B3 (0.2 oz)
Retail Value: $12.94
This product's price tag isn't as hefty as the Resveratrol B E. The Metacell Renewal cream is meant to repair and prevent visible signs of photo-aging. It is a "corrective" moisturizer that helps even skin tone.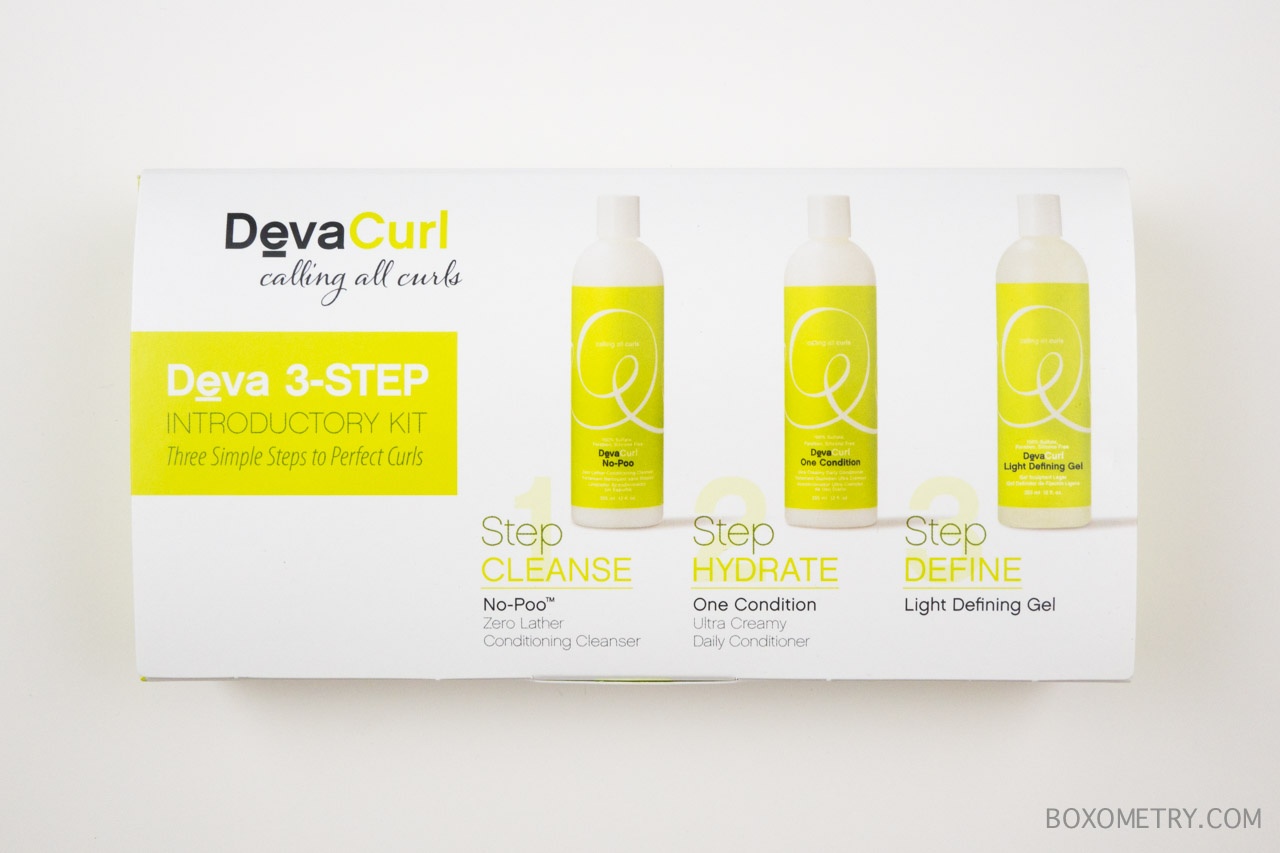 Product: Devacurl 3-Step Sampler Kit
Retail Value: $8.99
My hair is long and straight, so this isn't exactly intended for my hair. According to the description, it is made for curly or wavy hair. However, I do like that BeautyFIX sent a sampler of the 3-step hair care system. I remember I reviewed another box where they only included step 1 of a 3-step process. Even though it was a full-size bottle, I wouldn't have minded a smaller version if I can try the entire system.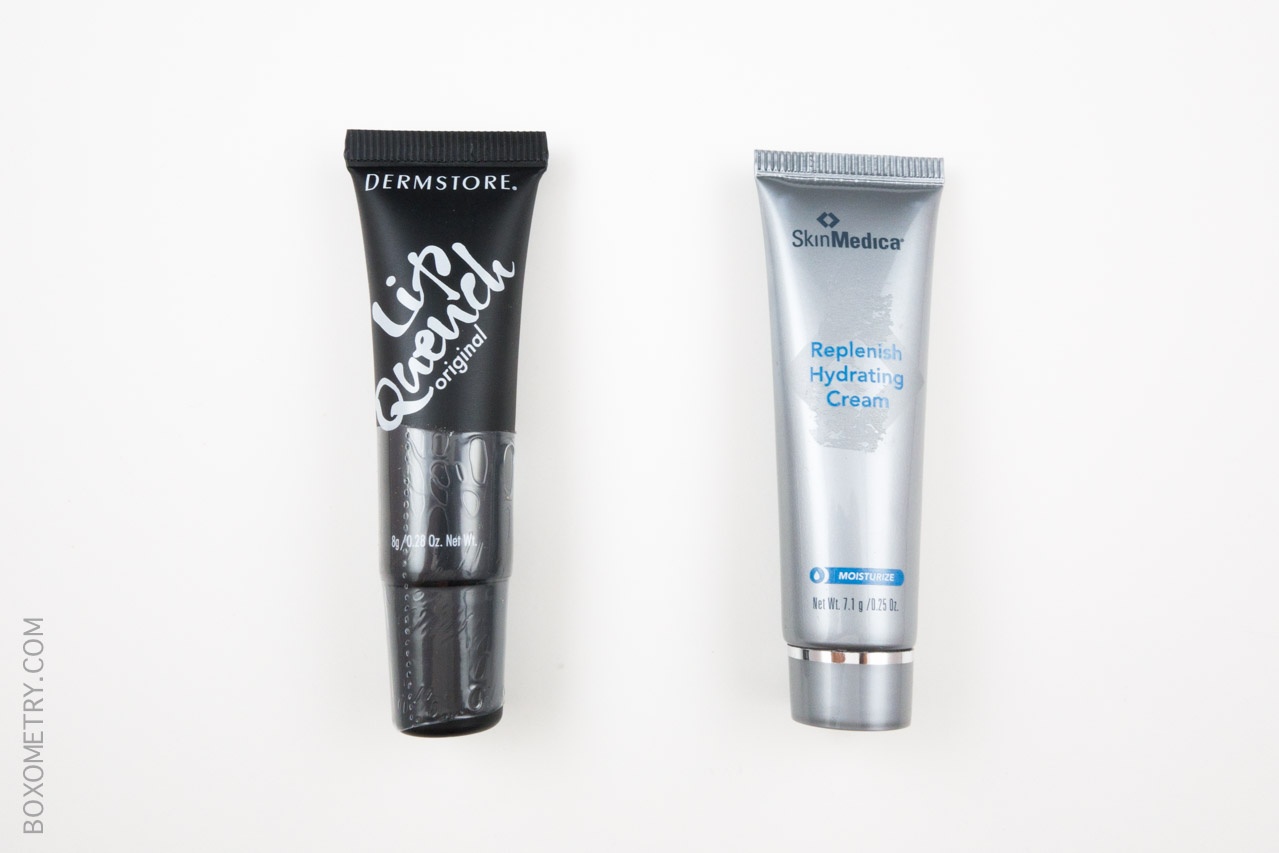 Product: Dermstore Lip Quench
Retail Value: $12.00 (Full Size)
The Dermstore Lip Quench is a lip moisturizer that help hydrate and soften the lips. You can wear it alone or over matte lipstick for a touch of gloss.
Product: Skinmedica Replenish Hydrating Cream (0.25 oz)
Retail Value: $8.00
This moisturizer feels somewhat like a lotion, but does hydrate well. There's not much scent. It's a bit pricey, but has great reviews from other users.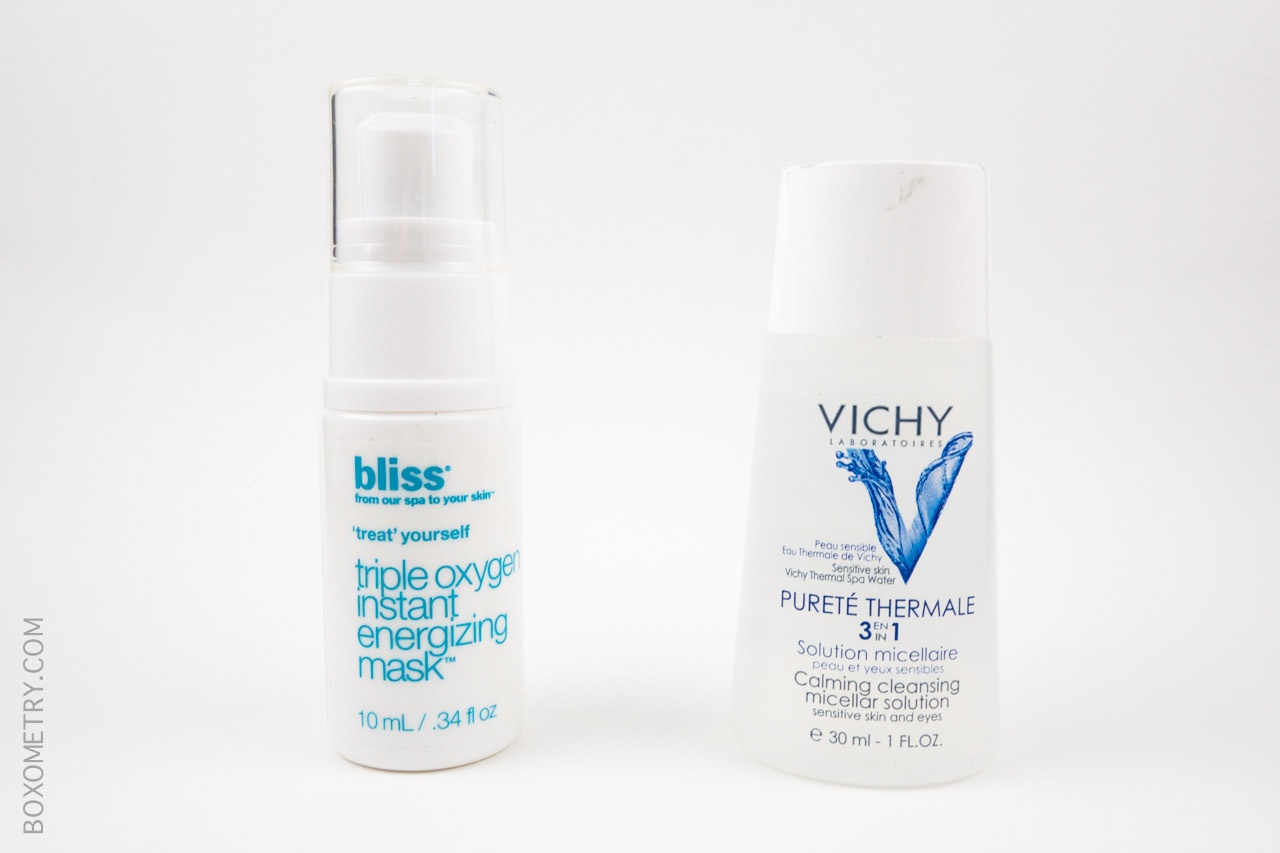 Product: Bliss Triple Oxygen Instant Energizing Mask (0.34 oz)
Retail Value: $5.63
Many people find that this mask helps minimize pores. You apply it for 5-10 minutes until full froth forms and then wash it off in a circular motion. I've only tried once, so I haven't seen any significant results yet. However, there's enough for a few uses.
Product: Vichy Purete Thermale 3-in-1 Cleansing Solution (1 oz)
Retail Value: $2.51
This cleansing solution can help dissolve makeup and cleanse the face. It has a very light rose scent, and cleans well.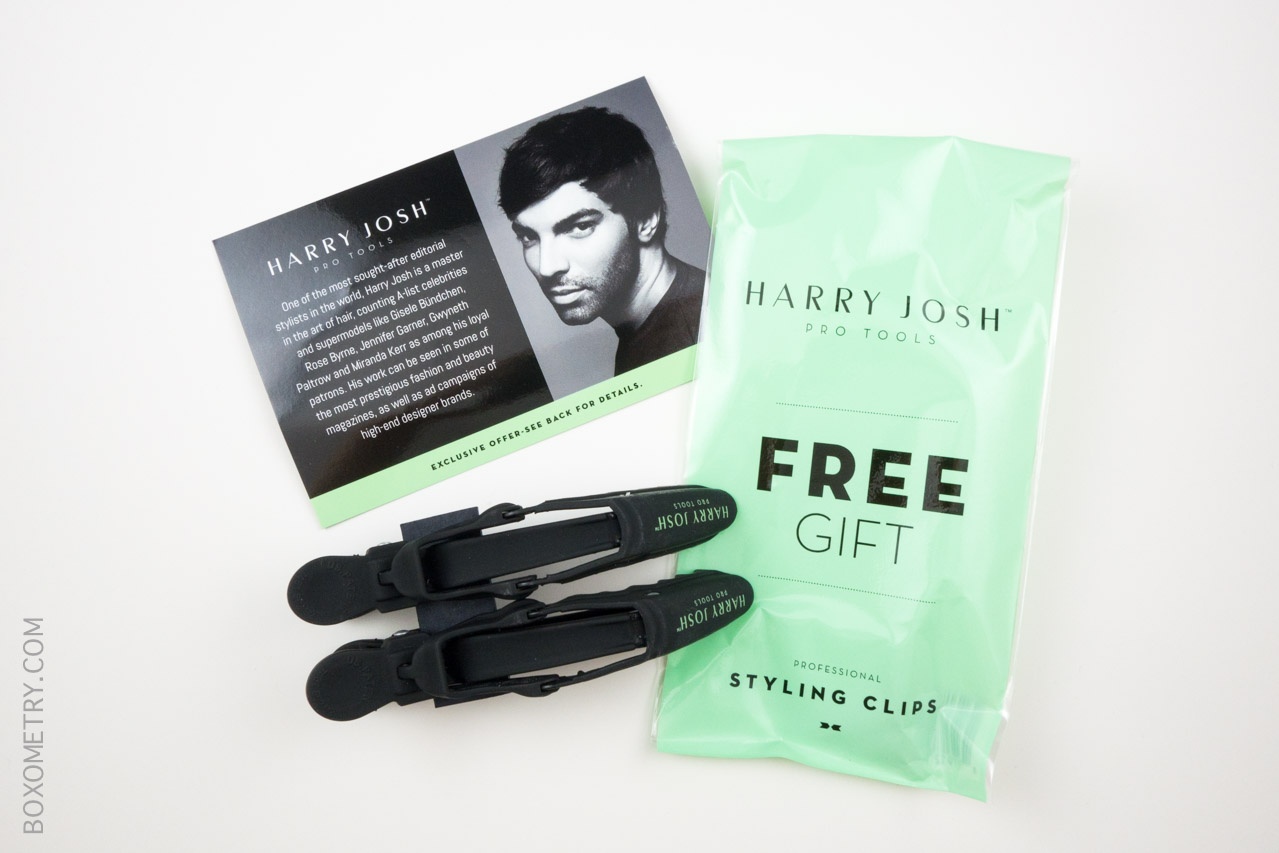 Product: Harry Josh Pro Tools Styling Clips (Free Gift)
Retail Value: $10.00
This bag is marked "Free Gift." Three of these clips sells for $15, so I still included a value. These clips are well made and comfortable to use. I don't style my hair that often, or I would get much more uses out of them.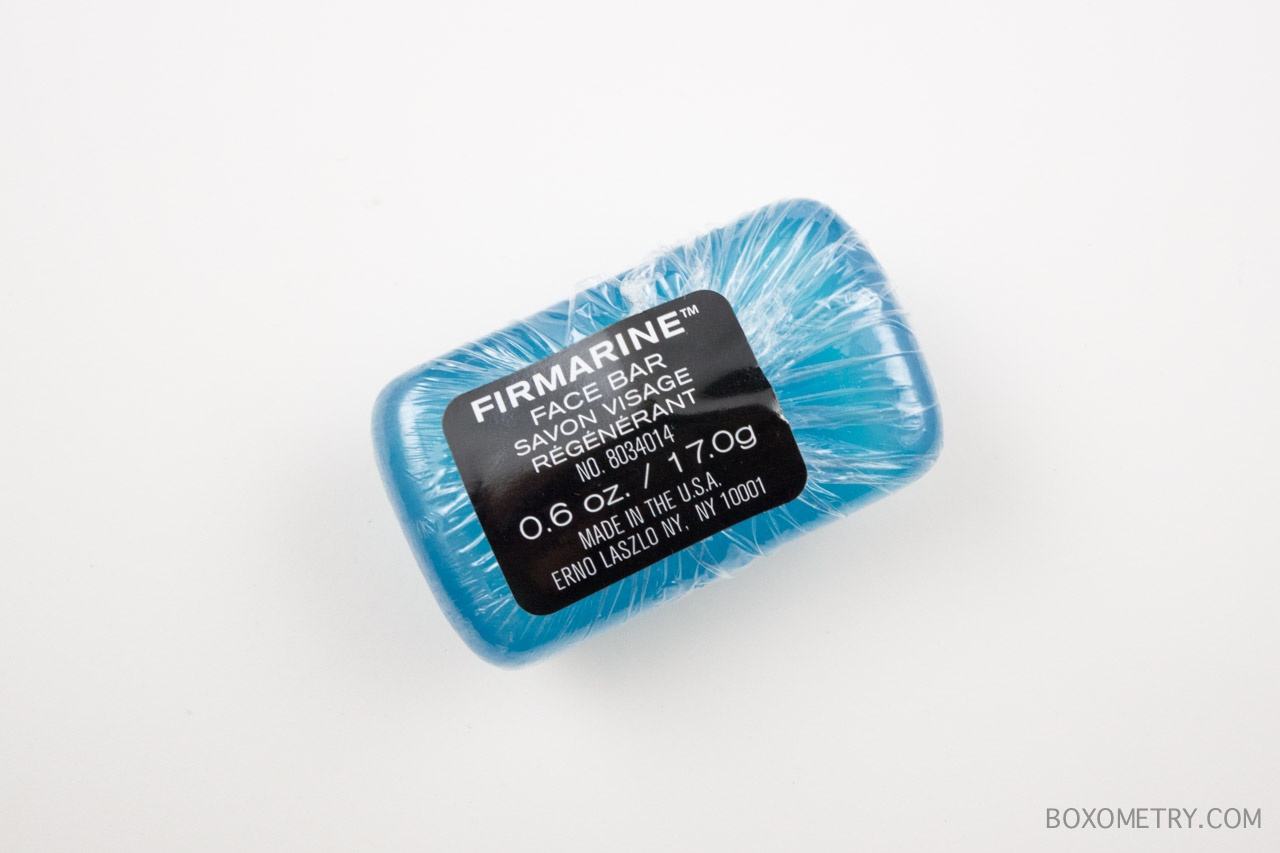 Product: Erno Laszlo Firmarine Face Bar (0.6 oz)
Retail Value: $5.40
I don't think I've ever used face bars before. This bar has great reviews. It's intended to create visibly firmer and smoother skin. I really like the light and refreshing scent.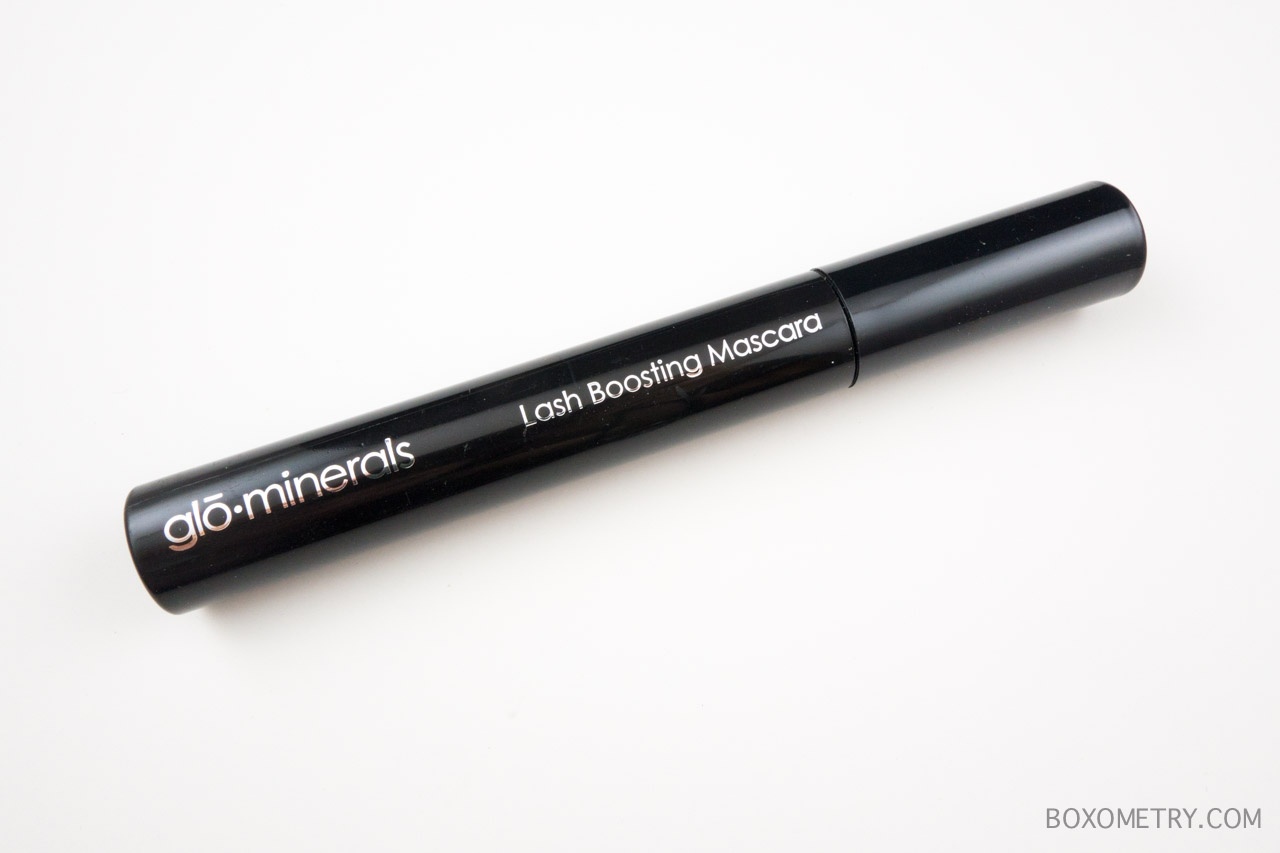 Product: Glominerals Lash Boosting Mascara
Retail Value: $19.50 (Full Size)
This mascara works just as well as most other mascaras. It does seem more pigmented, but I didn't see huge differences in terms of volume or length. If you use too much, it does clump a little, so be careful.
Final Thoughts: There's a lot of little tubes and bottles this month, but some of them have pretty high value because the full-size versions are relatively expensive. In this instance, I prefer a variety of samples instead of one big product in case it doesn't work out for me. The total value of the box comes out to $115, which is amazing for a $25 subscription!